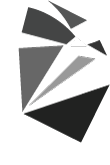 Employment Opportunities
Whilst our company is fairly small and with a low staff turnover, from time to time we may have vacancies for staff. We are always interested in viewing folios of designers/graphic artists even if we have no specific vacancies at a particular time.
Currently we are looking for expressions of interest from ASP Programmers.
For further information telephone Stephen Davey on (03) 5223 2494, or complete the enquiry form below.
Please note that any information provided will remain strictly confidential and not passed to any third person. [Pagination Privacy Statement]