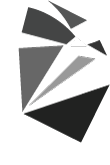 Our Staff
Pagination has a small team of experienced and dedicated staff, as well as a broad network of other companies and freelance professionals, to enable us to provide clients a full design and production service.
Stephen Davey (Director)
38 years experience in the graphic art and pre-press industry with particular emphasis in graphic arts design, computer systems and programming.
Completed a Diploma of Industrial/Graphic Design and then worked in Australia and UK in the areas of graphic and exhibition design and typesetting management before establishing Pagination Design Services in 1993.
Anthony Zavaglia (Pre-Press Manager)
19 years experience in screenprinting design and pre-press.
Completed an Associate Diploma of Screenprinting and Design and then worked in publishing prior to joining Pagination Design Services in 1994.
Chris de Hoog (Graphic Designer)
Completed a Bachelor of Design (Communication Design) at RMIT before beginning at Pagination in March 2011.