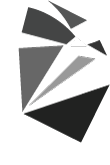 Design for Print
Pagination provides a variety of extended professional graphic and communication services including general graphic design, packaging and exhibition design and publishing design.
Our design work is backed up by solid bureau production facilities and many years experience in the pre-press area servicing the printing and publishing industries.
Pagination Design Services maintains a detailed Quality System.
Pagination Design Services has experience and expertise plus the production technology.
Corporate Image
Logos
Signage
Magazines
Books
Brochures
Newsletters
Annual Reports
Leaflets
Posters
Catalogues
Business Stationery
Packaging
Advertisements
Point of sale material
Print Design Portfolio
Logo Design Portfolio