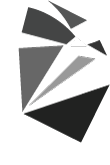 ph Farming Australia Pty Ltd Bad Debtor
Philip Uebergang Bad Debtor
CarbonFarm - Carbon Farm Bad Debtor
[Back to our Shame file index]
Between May 2016 and March 2017 we completed more than 45 various jobs for Mr Philip Ueberagng and his businesses "pH Farming Australia", "Carbon Farm" and "Carbon Mine".
Despite our repeated requests for payment, and repeated promises by Mr Philip Uebergang that payment would be made, these invoices remain unpaid.
There is no dispute about quality or service.
Total owing  $28,189.10
Philip Uebergang
ph Farming Australia Pty Ltd [ABN 73 113 755 294] (Business names - Carbon Farm, Carbon Mine)
2 Malvern Grove, Manifold Heights, Vic 3218, 03 5221 6900, 0408 530 665, [Tas 6427 8004]